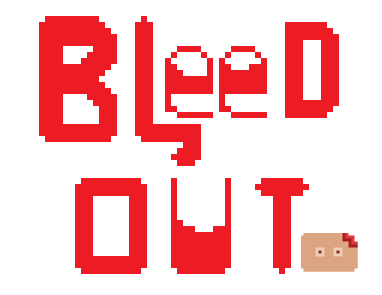 Bleed out
A downloadable game for Windows and Linux
Lanur finds a temple which gives humans infinity life. Blood Gems in this temple restores all life on corrupted bodies. But after Lanur touched one of the blood gem, he doomed forever. His life keep going down while he stays in temple. So he has to find a way to escape from there. But temple has a little misery. If you want to find the way for the exit, you have to leave DNA piece every room. You can't use your blood, so you have to pee on DNA stones.. Every mark you leave, actives one of the DNA stones. But hurry up, Lanur's health keep going down..
How to Play?
You have to pick 3 water bottles every level for make Lanur pee.
After you reach all of the bottles you need to go to the dna stone and push p till it's full.
Blocks with the shoe can give you movement speed.
Blood Gems can restore your health.
If you died out, press r for restart level.
Enjoy!
Install instructions
The file you downloaded includes both source code and game. Enjoy!